"...I promised that we would have see each other again on Top of the World" - Celeste in her recording
Celeste Felton is the adopted daughter of Richard Felton and Arianna Gallo, who ran away from home in the fall of 1971. She is a supporting character in Remothered: Tormented Fathers.
Biography
Edit
Celeste was adopted by the Feltons. Despite their unhappy marriage, both Richard and Arianna loved Celeste deeply and she seemed happy with them. She liked it when her father called her "Jennifer", although as she grew older she started to wonder about her mysterious nickname.
At around 4 p.m. on Thursday in October 14th, 1971, Celeste vanished out of the blue. She was last seen on a swing at a playground near to the Felton home wearing all white and having her hair tressed into a single plait. 
During the investigation, Albert Elias Wyman, one of Felton's ex business partners, was suspected of her kidnapping, but the police found no evidence as the Feltons didn't received any demands for a ransom. Both the police and Mr. Felton concluded that Celeste left home intentionally. The story of her disappearance became a huge news topic in the two years that followed. After the fire and closed down of RossoGallo and deaths of the Nuns, Arianna was the first who convinced Celeste to leave because she was in danger later it was eventually revealed that Richard was the one who convinced Celeste to leave, as he was trying to protect her from someone and also from himself.
It is unknown where Celeste spent the following two years, but at some point she started missing her parents, and she returned home hoping to find out the truth about her birth. Unknown to her, she was followed by Gloria Ashmann, the Red Nun. Seeking revenge against the Feltons, Gloria took advantage of Richard's distorted mind as he saw her arrival as a divine sign. Felton confused Celeste for Jennifer, his true self he was never allowed to be, and locked her away in her old bedroom with Arianna. He also put bars on the windows to prevent them from escaping.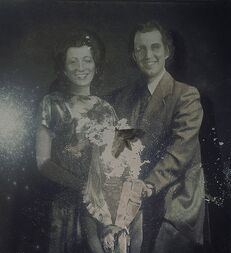 During the phenoxyl-induced mesmerism sessions Celeste had been forced to endure, her memory became blurry, yet she remembered how she promised to meet someone (Possibly Arianna) on "Top of the World." Struggling to keep her memories, she left a recording detailing the plan of her escape through the attic. She tried to convince Arianna to come with her, however, the latter became too weak and unable to move. Celeste managed to escape just in time before Richard, manipulated by Gloria's mesmerism sessions, could get to her.
Celeste's current whereabouts are unknown. However, she hid a bag for Rosemary to find inside an old piano in her room. The luggage tag on the bag said "Flemmington Girls' Institute."